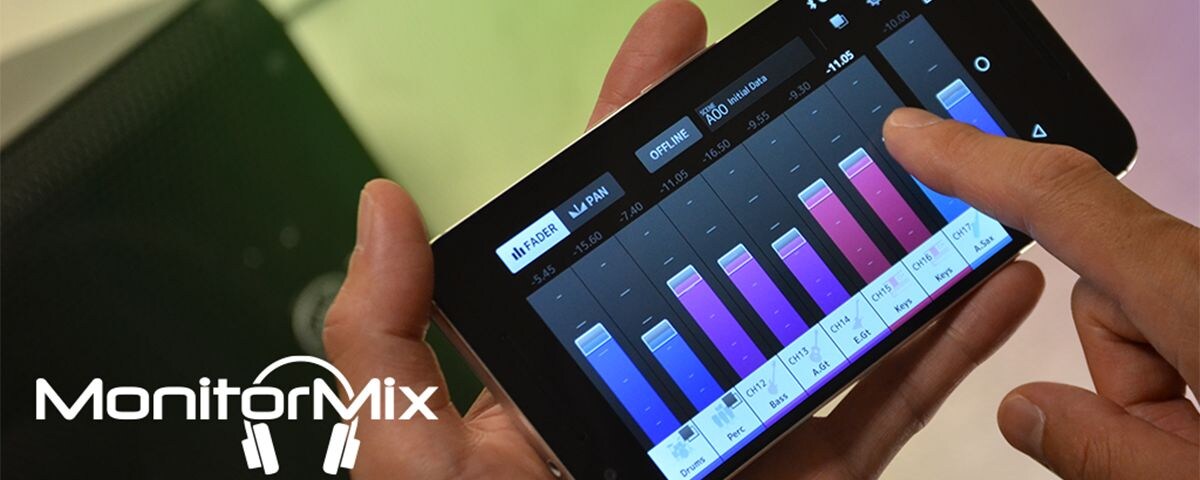 Personal Monitoring with MonitorMix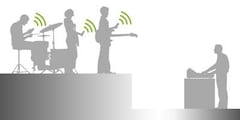 The MonitorMix application for the TF Series allows individual wireless AUX mixing from up to 10 iPhone, iPad or iPod touch devices simultaneously. Each performer can have convenient control over the AUX buses assigned to them, without having to deal with complex settings or parameters. They can also create personal Group settings for even easier adjustment: all levels on just one fader, for example. Since up to three devices running TF Editor or StageMix™ and up to 10 devices running MonitorMix can be connected at the same time, even large bands can have the personal control they need, reducing demands on the sound engineer.
Yamaha TF Series Tutorial Video: Editors and Apps
MonitorMix can enhance your workflow, bring freedom and fun to your mix.
System Example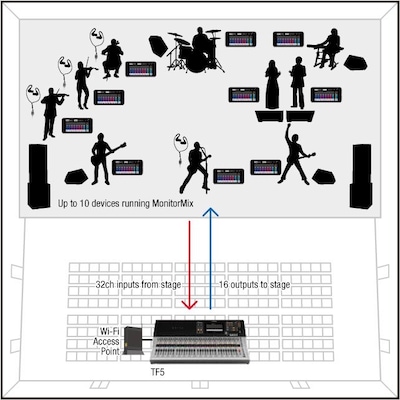 Price : Free
OS : iOS 7.0 or later, Android 4.4 or later
Hardware : iPhone 4 or later, iPod touch 5th generation or later, iPad 2 or later , Nexus 4/5/6/7/9/10/5X/6P is recommended for Android
Supported mixers and firmware : Yamaha Digital Mixing Console CL/QL series V4.00 or later, TF series V1.12 or later
Compatibility of MonitorMix with iPad
"MonitorMix" is compatible with both iPhone and iPad.
The following operations are needed to download "MonitorMix" from the App Store.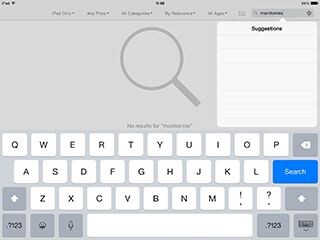 1.Open App Store with iPad, then input "MonitorMix" in the search box and tap "Search" button.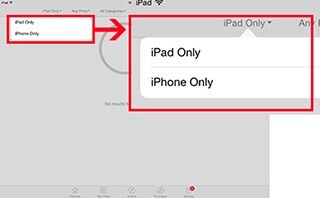 2."No results for MonitorMix" will be displayed. Tap "iPad Only" that is displayed at the upper left, then choose "iPhone Only".
3. After selecting "iPhone Only", search "MonitorMix" again. "MonitorMix" will appear in the search result.
The difference between "MonitorMix" for iPad and iPhone:
"MonitorMix" has the same functions with both iPad and iPhone. When using with iPad, tap the "2X" button that is displayed at the lower right to show the app in full screen.
Notice
Group function may not operate properly if the same bus of the console is controlled from more than two MonitorMix enabled devices.
* Apple, iPhone, iPod touch and iPad are trademarks of Apple Inc. registered in the U.S. and other countries. App Store is a service mark of Apple. Inc.
** Android is a trademark of Google LLC. Google Play and the Google Play logo are trademarks of Google LLC.
Färgerna och finishen som visas kan avvika från färgerna och finishen på den faktiska produkten.