Smart Pianist V2.0 is compatible with AvantGrand NU1X.

Have you ever tried to figure out what the chords are to your favorite songs?
Smart Pianist app for iPhone/iPod touch/iPad helps you practice and perform songs by analyzing the audio song stored in your iOS device and then displays the chord symbols for you.
And also Smart Pianist allows you to control the many functions included in the piano with your iOS device, for even easier operation.
Easy Voice selection and Easy settings
In addition to selecting piano voices, you can use Smart Pianist to adjust parameters such as the reverberation due to degree to which the grand piano lid is open, reverberation from echoes in performance venues, and other factors that affect the sound of the piano.
You can use the layer function to overlay voices, or the split function to play different voices with the left and right hands, playing multiple voices simultaneously to create performances with a pleasingly full sound.
A range of functions such as Transpose, Tuning, Pedal and acoustic settings can be configured easily and intuitively from the touch screen.
*Voice selection and configurable functions may differ depending on the model.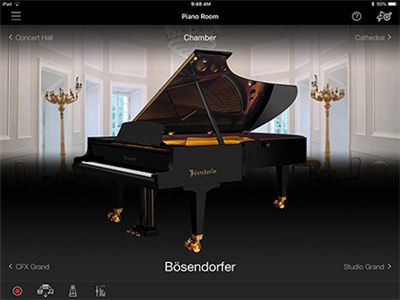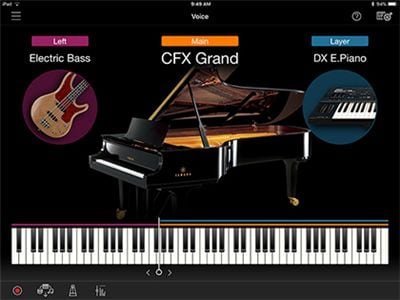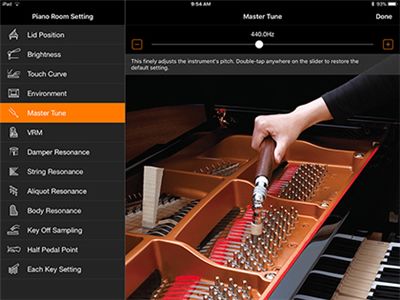 Play your favorite songs right away with chord progression
Smart Pianist can extract chords from Audio that automatically creates a chord progression from audio songs on your smart device, allowing you to enjoy playing along with your favorite tunes.
*In the case of using with Clavinova CSP series, Smart Pianist allows not only Chord progression but also piano accompaniment score.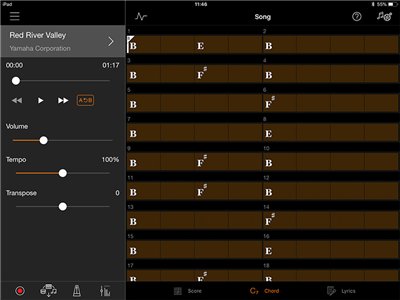 Using SmartPianist together with a AvantGrand NU1X
1. Check that the NU1X instrument firmware is V2.0 or above.
 You can check the details on the V2.0 firmware on the download page. For details on downloaded and updating, refer to the PDF file included in the Firmware folder.
2. There are two methods for connecting an instrument to iOS devices with Smart Pianist V2.0 installed.
A. Connect using a cable
An Apple Lightning - USB Camera Adapter and USB cable (sold separately) are required.
Connect the USB cable to the USB TO HOST port on the instrument.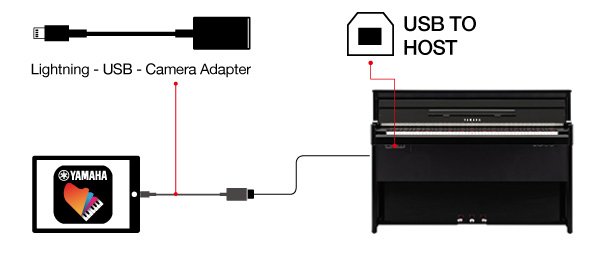 B. Connect wirelessly using Wi-Fi.*Varies by area
The UD-WL01 (sold separately) must be purchased to use a wireless connection.
Connect the UD-WL01 to the USB TO DEVICE port on the instrument.