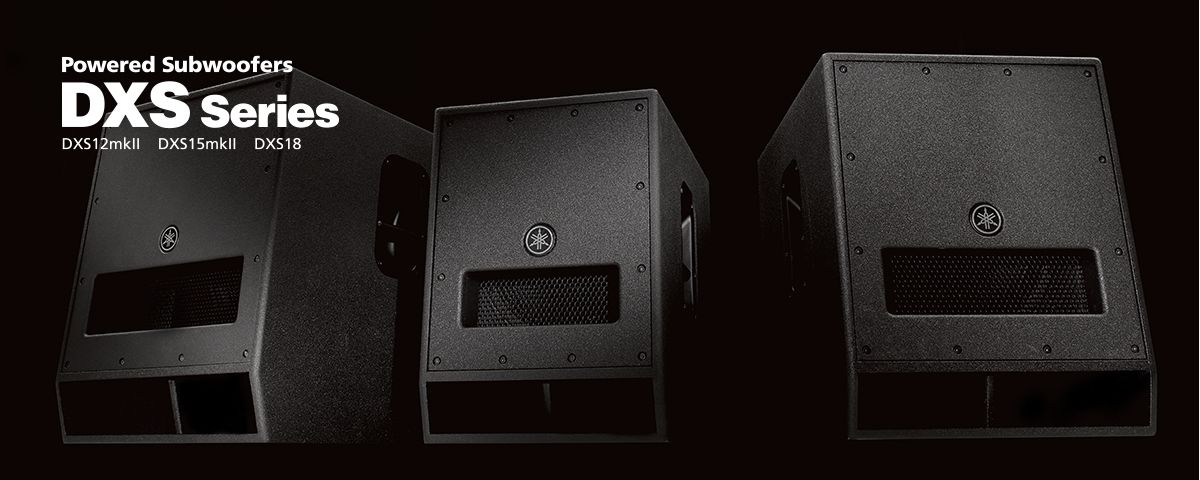 DXS Series were made for audio engineers and bass fanatics who demand consistent high-quality sound for their live performances or DJ events— even when it's cranked to the maximum SPL.
High-Efficiency 1020W Class-D Amplifiers
The DXS's high-performance Class-D amplifier is capable of producing up to 1020W of power, and a maximum SPL of 136dB, delivered with exceptional clarity and accuracy. Both the DXS15mkII and DXS12mkII can produce 3dB more SPL than previous models.
Custom Designed Transducer
The high-output woofer of DXS18 features a 4" voice coil magnet and delivers powerful, well-defined, low-frequency bass with minimal distortion. The DXS12mkII and DXS15mkII both feature 2.5" voice coil magnets.
All DXS Series enclosures incorporate a band-pass design to reduce unwanted vibrations and noise that could otherwise sabotage your sound. We've also designed a very durable plywood enclosure which, when combined with the band-pass configuration, tested better than the traditional bass-reflex design and reduced distortion considerably, making it possible to achieve a higher SPL.
Durable, Portable, and Road-Ready.

Ergonomic and compatible features just made your system setup and transport a whole lot easier.
Rugged coating for superior protection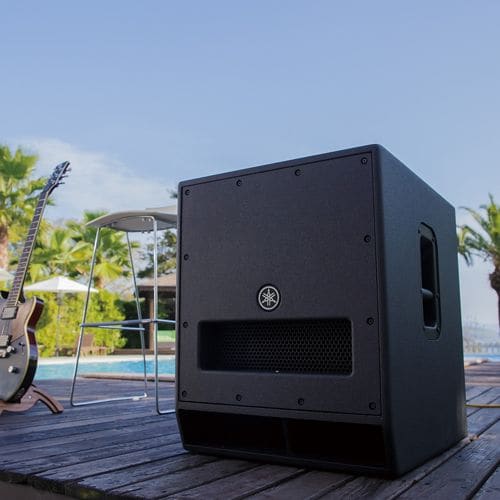 Rugged coating for superior protection
Enclosure exteriors feature a durable Polyurea coating with extremely high damage resistance to protect the cabinet from scratches, bumps, or severe weather conditions, maintaining a professional appearance for years to come.
Compact and portable design enclosure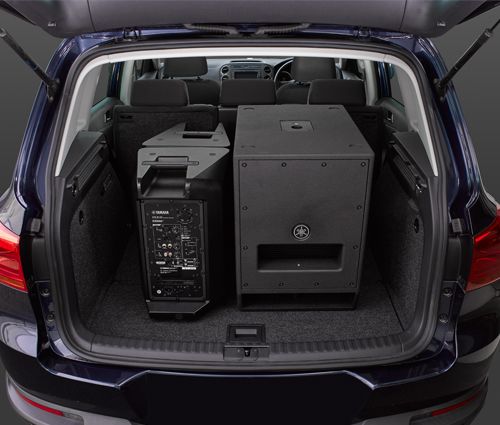 Compact and portable design enclosure
Just as impressive as the high output at their disposal is the compact portability and lightweight construction that houses the DXS Series' awesome power. The DXSmkII models in particular have shed 2kg and 3kg compared to their 15" and 12" predecessors respectively, making it easier than ever to load up, set up, or tear down your PA.
For more fast and convenient setup of your DXS subwoofers, optional wheels are available, featuring radial ball bearings that ensure smooth running and a rattle-free performance.
The functional speaker covers that protect your speakers from unfavorable weather conditions during operation in outdoor performances, and in dusty and dirty warehouse storage, or the rigors of equipment transport on the road. Trilaminar polyester fabric with an inner cushion protect from impacts. Slits allow easy access to the handles for carriage.
*NOTE: The covers do NOT guarantee waterproof protection.
For additional flexibility configuring your speakers, the DXS series comes equipped with a dual pole socket that accommodates both 35mm diameter speaker poles and M20 screws.

With all this power at your disposal it's a comfort to have Yamaha's own innovative DSP and control options to ensure your performances are executed exactly as you planned.
Cardioid Mode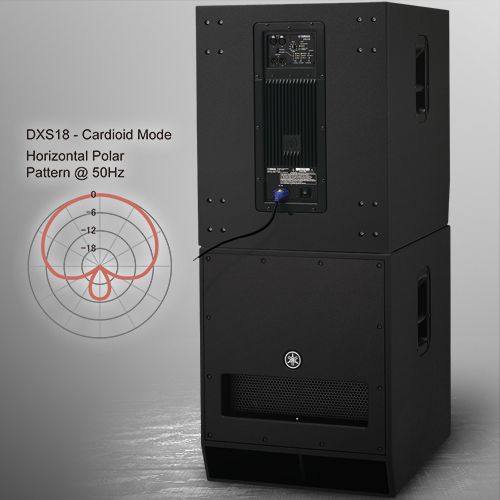 Cardioid Mode
Because low frequencies can be omnidirectional, controlling the output directivity of a system's bottom end can be a challenge, with the sound pressure hitting the stage often being equal to that of its intended FOH audience. For setups consisting of two or more DXS subwoofers, selecting the newly developed Cardioid Mode effectively decreases stage-side sound pressure while increasing the bottom-end output directed towards the audience, resulting in a cleaner stage monitoring environment and a more pronounced bass experience for the audience.

D-XSUB Bass Processing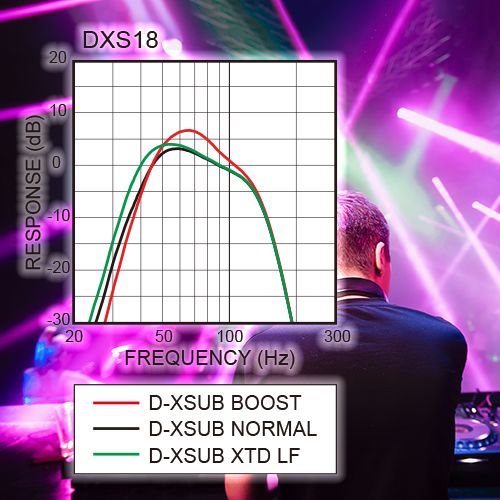 D-XSUB Bass Processing
Powerful D-XSUB processing gives you total control of your low frequency. NORMAL mode gives you the ideally balanced low-frequency response, while BOOST mode provides a tighter and more focused bass. XTENDED LF mode drops the low-end frequencies down even further for thunderous bottom end that delivers a low frequency extension unheard of from smaller cabinets. Take your full-range system to the next level with the power and versatility of DXS Series active subwoofers.
Selectable X-OVER(80/100/120Hz)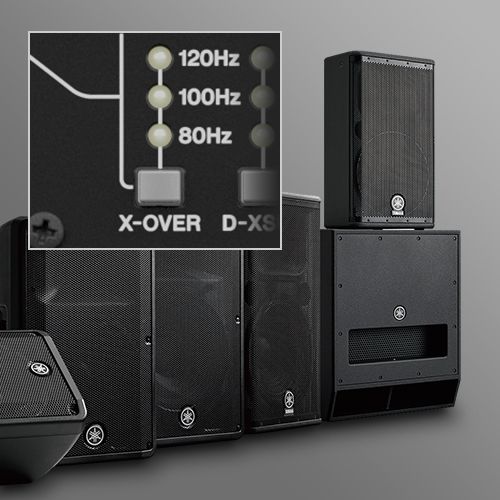 Selectable X-OVER(80/100/120Hz)
Crossover switching allows users to seamlessly match DXS subwoofers with any of Yamaha's full-range powered speakers by selecting the cutoff frequency best suited to the models in their speaker array (up to 120Hz).