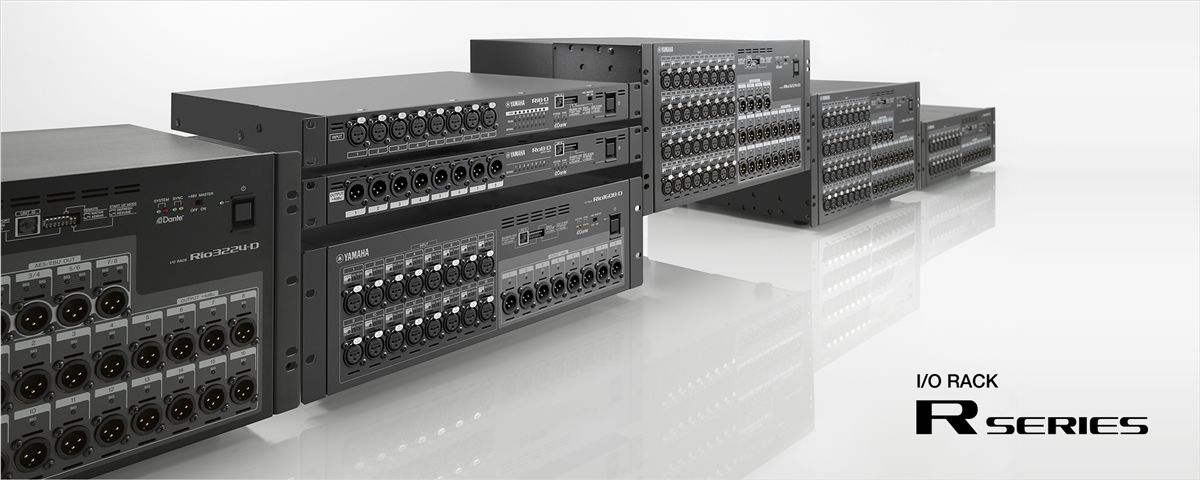 R Series (AD/DA)
I/O Rack
Sonic performance that brings out the best in any system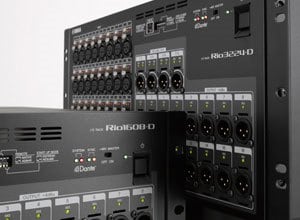 The "natural, musical sound" that was a key element of the CL Series design policy is carried on without compromise in the R Series. Mechanical construction, circuit board layout, power supply, grounding, and parts selection have all been executed with meticulous attention to detail and quality, combined with exhaustive performance and listening tests at each stage of development. The result is eminently natural, musical sound.
Dante network protocol contributes to greater system scalability and flexibility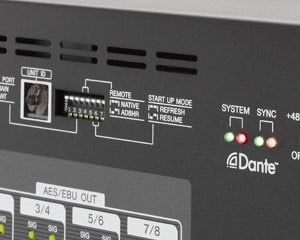 The Dante network audio protocol developed by Audinate offers outstanding system scalability and flexibility. The required number of audio inputs and outputs can be placed wherever they are needed most, and the ability to implement redundant connections makes it possible to design a system that will keep going in the face of technical problems. With CL Series components a complete daisy-chained system can be easily set up without the need for network switches. Dante Controller software running on a personal computer allows flexible patching of devices on the network.
Support for CL series consoles as well as other Dante based systems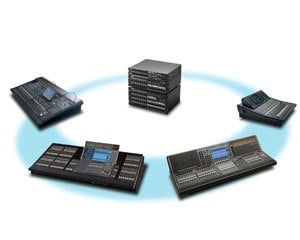 CL Series components are not the only Yamaha professional audio devices that will work with R Series I/O racks. With the Dante-MY16-AUD Mini-YGDAI card from Audinate installed, the M7CL, LS9, DME64N, and other compatible Yamaha pro audio gear can be used with Rio Series devices in capable and robust Dante network systems. The Rio3224-D, Rio1608-D, and Ri8-D head amplifiers can even be controlled directly from the interface of the M7CL, LS9, or other compatible console.
Automatic digital-stage compensation for analog gain changes (CL series only)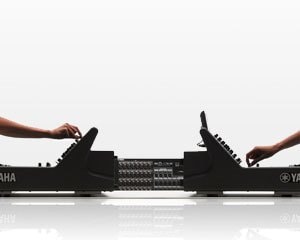 When multiple consoles are connected to one I/O rack unit, analog gain adjustments made by the console operators can result in unexpected level changes. The Rio Series features a gain compensation function that works with CL consoles to automatically compensate for analog gain adjustments in the digital stage, so that the sound level transmitted from the R Series I/O unit to the network remains constant.
Four models flexibly accommodate any system requirements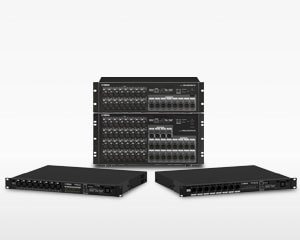 In addition to the Rio3224-D and Rio1608-D models that were released together with the CL Series consoles, input-only Ri8-D and output-only Ro8-D models are now available, making up a four-model lineup that reinforces the underlying Rio Series concept: "the number of inputs and outputs you need, wherever you need them." The Ri8-D can be used as a portable input rack, and the Ro8-D can be used for output in an amp room, for example. The possibilities are extensive, making it easy to optimally match systems of any size or complexity.