Anyone can enjoy the piano more with Smart Pianist, a dedicated app for smart devices that provides various music-related functions when connected with the Clavinova CSP Series.
*For Android user: Please refer to the compatible android device list below
Play your favorite songs right away with the "Audio To Score" function
Smart Pianist features an "Audio To Score" function that automatically creates a piano accompaniment score from songs on your smart device, allowing you to enjoy playing along with your favorite tunes.
Backing band accompaniment that you can sing along with
Enjoy accompaniment from a dynamic backing band, even when you're playing by yourself. The accompaniment provides a wide variety of patterns across a range of genres to match your performance. You can also connect a microphone and sing along with harmony functions that allow you to automatically create a chorus backup for your performances, even when you're singing alone.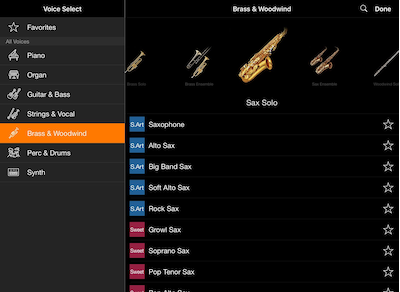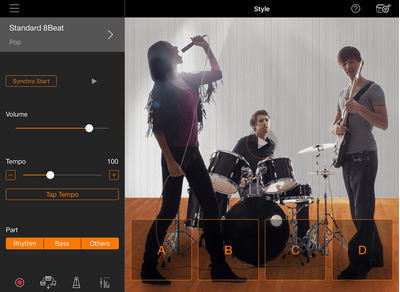 Concert grand piano sound at your fingertips
The CSP Series features piano Voices created with samples from Yamaha's flagship CFX concert grand piano and the world renowned Bösendorfer concert grand. These superb instruments reproduce the way sound echoes differently in different venues such as halls, cathedrals, and smaller rooms, and even recreate the subtle changes in tone that occur when the lid of a grand piano is opened or closed. With keys that rebound quickly for rapid playback of repeated notes, the CSP Series offers a feel strikingly similar to that of an actual grand piano.