An evolution in sound and performance
With a 76-key touch-sensitive keyboard and functionality that builds on and evolves the legacy of the renowned PSR series of portable keyboards, the PSR-EW425 offers you power and performance that will let you take your music further.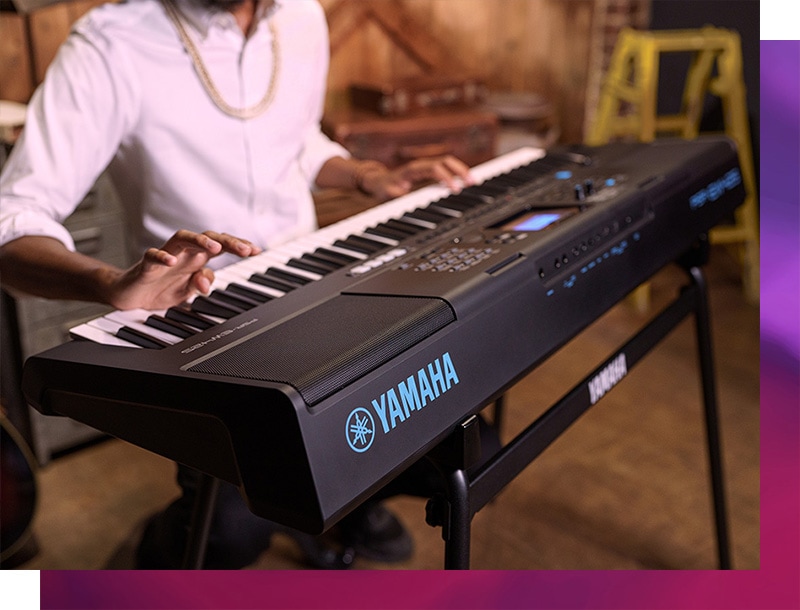 Sound like a pro!
The PSR-EW425 delivers the same pro-quality sound found in high-end models. They're loaded with augmented effects and a wide range of Styles—from the latest hits to genres from around the world.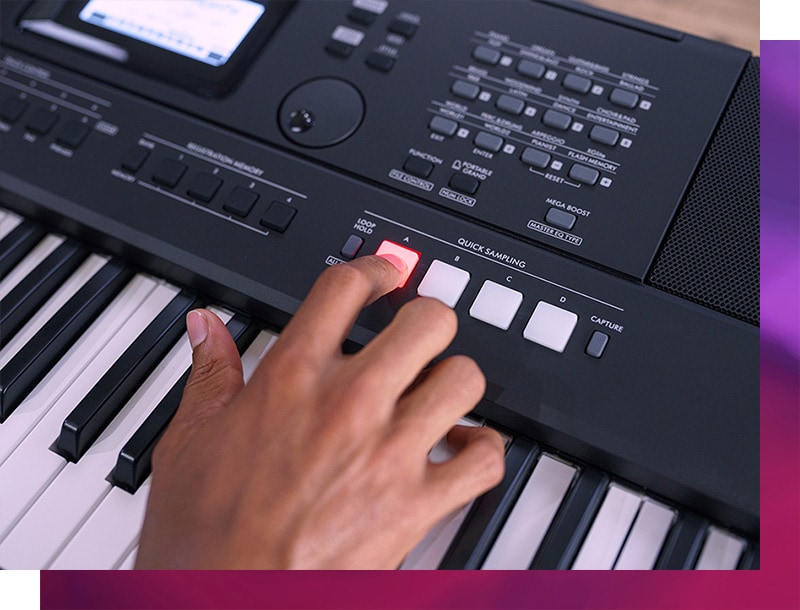 Express yourself
Yamaha revamped the control panel and LCD, phased out the numeric keypad, added Direct Category Access buttons.
The optimized control panel makes it quick and easy to access Voices, Styles and functions so that you can focus your time on being creative.
With dedicated buttons, Quick Sampling, and innovative Motion Effect functionality, you can intuitively express the sounds you're hearing in your head.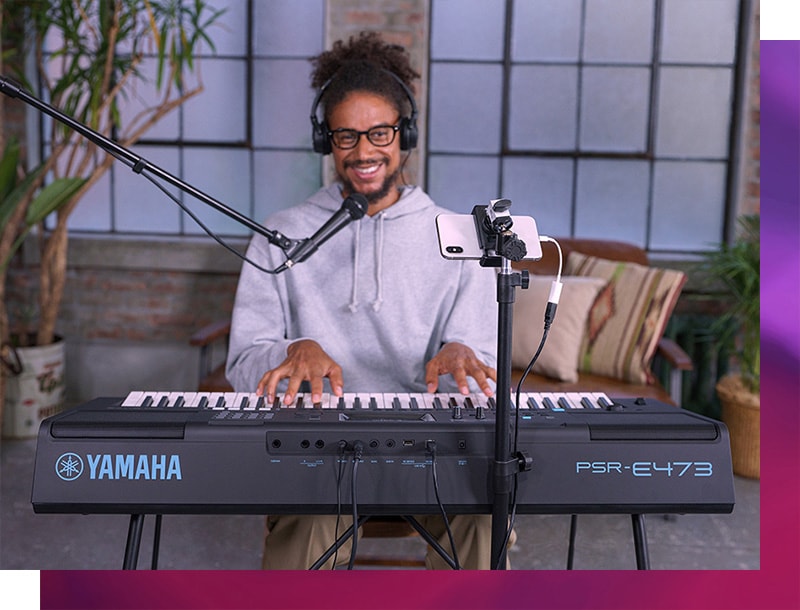 Connect and share
A variety of connectivity options provide all the support you need for practicing, playing, and performing. Plug in a microphone to try your hand at singing while playing, use the Rec'n'Share app to share your music with the world, and hook into PA systems to perform on stage.
PSR-EW400-serien är ett utmärkt gig-instrument, med ett 76-tangenters klaviatur som mer erfarna spelare kan få ut det mesta av. Den nya PSR-EW425 har en nyutvecklad tongenerator som levererar fantastiska förbättringar av ljudkvalitet samt högkvalitativa effekter som delays och som ett förstklassigt orgelljud samplat från YC-serien av high-end scenklaviatur.
820 Voices och Super Articulation Lite Voices
Premium orgelljud
290 Styles
2 kanaler/41 typer av DSP-effekter
Quick Sampling
Groove Creator
Live Control Knobs, Motion Effect-funktionalitet, Pitch Bend-hjul
Mega Boost
Knappar för direkt kategoriåtkomst
Uppspelning och inspelning av audio via USB
Mikrofoningång och sångeffekter
Individuella L/R-utgångar
12W + 12W kraftfulla högtalare

Färgerna och finishen som visas kan avvika från färgerna och finishen på den faktiska produkten.