RIVAGE PM series and CL/QL series have broadcast features, adding to their industry-standard operability, superior sonic performance, and solid reliability. Panning and monitoring for 5.1 surround enhance their utility for surround broadcasts, and a buss compressor is ideal for stereo buss insertion use. RIVAGE PM series and CL/QL series console files are interchangeable, so it is easy to choose and combine models to ideally accommodate applications or any complexity or scale.
5.1 Surround Ready and Able
5.1 Surround Panning
The age of digital broadcasting has arrived, bringing new appeal and excitement to music and sports programming in particular. Surround mixing can deliver an enhanced listening experience, with unprecedented presence and immersion. RIVAGE PM series and CL/QL series gain 5.1 surround panning capability with pan control via the touch panel or knobs. Mix to Matrix ideal for international feed production, and Mix to Stereo can be used for stereo mixdown.

Surround Monitoring Completes the Picture
Surround Monitor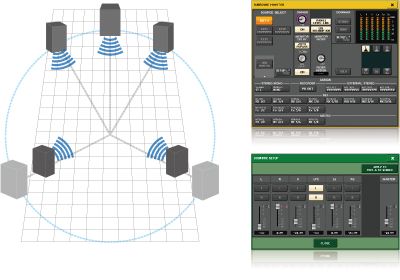 Surround Monitor
When it comes to surround production, mixing is only half of the story. Accurate surround monitoring is essential to refine the mix for optimum effect. In addition to surround mixing, RIVAGE PM series and CL/QL series bring basic surround monitoring. 5.1 to stereo downmix capability is included, with adjustment of relative speaker levels and delays for monitor alignment.
* Use an external processor such as the DME series for bass management.
Innovative Automatic Speech Mixing
Dugan Automatic Mixer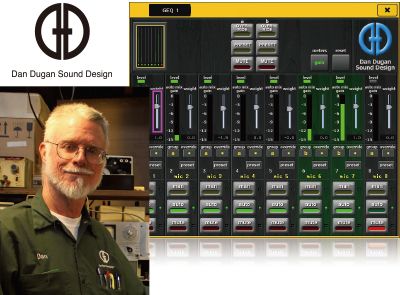 Dugan Automatic Mixer
Through close cooperation with Dan Dugan Sound Design Inc of the USA, renowned for highly regarded automatic microphone mixers based on original and innovative algorithms, Dan Dugan automatic mixing is included in RIVAGE PM and CL/QL series. Gain distribution for speech microphone channels is automatically optimized in real time, achieving smooth, natural level control. Feedback and comb filtering are also effectively suppressed, achieving stable, high-quality sound for panel discussion, unscripted talk shows, or similar situations that would otherwise depend on skillful manipulation of multiple faders.
Classic Sound and State-of-the-Art Performance in One Stereo Buss Comp
Buss Comp 369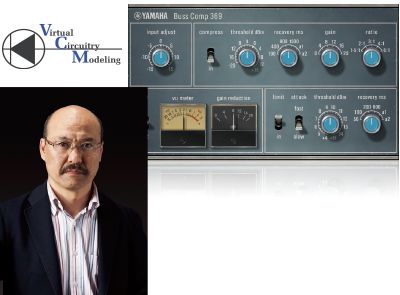 Buss Comp 369
The K's Lab team at the Yamaha Research & Development Division, under the direction of Toshifumi Kunimoto, has created a new buss compressor. VCM (Virtual Circuitry Modeling) technology has been used to recreate an acclaimed buss compressor from the '70s that is still relied on in broadcast and recording studios around the world, right down to the transformers and discrete circuitry that contribute to its distinctive character. As the name implies, Buss Comp 369 is ideal for inserting on the stereo mix buss for increased loudness, more uniform levels, and warm overall sound. It is an excellent choice for live sound as well as broadcast applications.
Special Interview
Toshifumi Kunimoto, engineering manager at the Yamaha research and development center, talks about Buss Comp 369.
Mix Minus

Mix-minus, an essential feature for relay broadcast applications, is fully supported. The signal from a specified channel can be quickly and easily omitted from a specified bus to create a clean feed for the location reporter, for example, that does not include his or her own microphone feed.
Frame-increment Control for Perfect Sync
Frame Delay

Video signals often lag behind audio signals, so the capability to delay the audio at the audio mixer to achieve proper synchronization is a necessity. It is now possible to set that delay in frame increments for easy synchronization with a wide variety of video formats.