How to make the band your best team by Erik Janssen
How to make the band your best team by Erik Janssen
As a conductor of many bands and ensembles, from beginners to professional level, I'd like to share my experiences on how to transform your musicians into a formidable team.
Build a great atmosphere
I strongly believe the atmosphere you work in must be positive. Musicians are poised in front of the conductor ready to have a good time and are willing to put in their best performance - as long as you invite them to. It is sometimes hard for conductors, no matter what level of experience, to know the limits of their musicians. Personally, what works really well for me is a good warm up, it's true, practice really does make perfect.
The basics are essential: play to their positives
In the warm-up you can focus on: start together, stop together, and improve on this each week. Practice tuning, with individuals and in groups. Make your players blend their sound. I also believe – you have to make mistakes to get better - make sure the ensemble sound good together and praise them when they get it right. It's so important to mention every small improvement, for me the 'almost there' approach builds a better spirit than negativity.
Your role as a conductor, how to improve with each rehearsal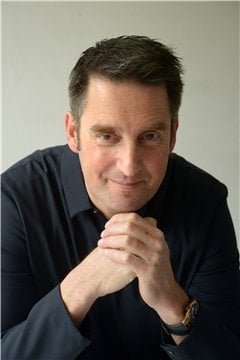 1.Build on the basics
When we focus on basics, and try to encourage the ensemble to improve, we see a positive effect. Honing these basic skills makes each new start better and ensures there's more time to shape musicality. When we rehearse with brass instruments, a lot of bands use hymns as a tool, as it helps with sound and tuning. Russell Gray gives a lot of helpful tips and tricks in, 'The Messanoic Method'. If that's not your musical preference, there are a lot of alternatives.
2.Play together
It's a simple two-word phrase, but it tackles almost everything. Not only rhythm, but articulation, dynamics, tempo, character, tuning and even breathing in synchrony! It also helps build the fundamentals of a great team.
3.Making magic
There is no room for 'star behaviour' so no one is more important than any other player in a team. When you play together you shouldn't be louder, faster or longer than your neighbour, unless you have some solo line. Prepare a good performance as a musician by rehearsing at home, so you can really contribute in the tutti rehearsal. Then you can fully concentrate on everyone's part in the band. It is really interesting when it all comes together, that is when you create magic!
4.Getting the right mix
When we talk about contesting and the higher section contesting bands: Several of my successful performances with bands have centred on the right mix of leaders and followers, or the right mix of personalities in each section. That's really important, good cooperation and a natural balance in your team is a better fit. In winning sport teams, including football, you find this same perfect balance.
5.Expectation and trust
Be respectful to all your players, try to challenge less experienced musicians to improve. From our coaching skills side, it is really important to make them feel welcome and included. Challenge them, give them information how to improve at home. Do not judge their mistakes: give compliments to encourage small steps forward. Tell them how great it will be if they work on specific bars for next week's rehearsal! It is really important that the first chairs are role models. The more supportive they are, the greater the likelihood is for improvement. 
6.Negativity does not breed success
In one of my bands a so called 'star player' always looked a bit angry and showed negative body language towards less experienced players, in this case a part of the cornet section, the so-called backrow. One of the tricks I used was to give him a phone call and asked him if he could arrive early to do a sectional rehearsal with them, which coincided with heavy traffic. I noticed that he changed during the following rehearsal, he showed them a smile and had a different outlook. Most importantly, they'd established a good connection! After the rehearsal I told him how well he worked, and that it would be brilliant for the band if I could do the same with other sections. After six months the band won their first nationals in Holland, a big change for the whole group.
7.Be prepared, plan ahead
Make sure you are prepared, what tempo you want in rehearsals, what articulation? How can you explain fast and simple? Try to find words for the character of the music or think of a story. Make a plan and stick to it, of course you need some experience to find your most effective way to rehearse. Being consistent and positive towards your players establishes trust in you. For me it was of great value to visit rehearsals of other conductors and learn from their approach, or watch a different conductor working with your band!
My experience building a great team of musicians 
My biggest success with Brass Band Schoonhoven was between 2010 and 2014. During those four years we won every competition we competed in throughout the Netherlands and Belgium. Eight out of eight wins and winner of the most entertaining brass band prize at the Brass in concert edition in 2014 concert. Those happy years included a lot of rehearsals, creating the same sound and style could sometimes take up to 40 minutes of hymn tunes and warm up routines! We would practice hymns in rehearsal which helped us play exceptionally well together, as we'd put in the training to perform. It is correct what he is saying – it is not an individual warm up of the players. It is the start of the rehearsal working on basics together after everyone did his own warm up. I experienced the same with the Spijkerpakkenband, our track record was six wins out of eight competitions, a positive approach paid off.
My top tips
Based on my experience with groups, music schools and youth bands it always helps to have a warm-up routine where you can set the standard for the rest of the rehearsal. As a trainer, do not try to reach every goal in one rehearsal, make sure you focus on certain elements, too much information will get lost. When you give instructions like 'play more staccato', check the result, make sure change is for the better and take time to reflect. Phrases like 'yes', 'better' or 'almost there' work best.
Your role as a conductor
In our job as group leader we can show a lot of things without talking, we have gestures and non-verbal communication. Make sure you use body language to its full advantage! I hope you look forward to your next rehearsal and creating the best team.
About the author
Erik Janssen career started as a freelance trumpet player, and he had played since then with many of the leading European orchestras and ensembles, including the Dutch Philharmonic Symphony orchestra, the Royal Ballet Orchestra, the Amsterdam Wind Orchestra and the National Youth Orchestra. Over the years he became a leading figure in the conducting world having conducted a variety of ensembles from symphony orchestras to professional military bands, leading brassbands in Europe and wind bands and has given master classes at the Amsterdam University of the Arts and the Hanze Prince Claus Conservatoire, Groningen. In 2016 Erik conducted the European Youth Brass Band in Lille, France with a remarkable Gala Concert. Erik Janssen is well known for his energy and musical performances.
How to make the band your best team by Erik Janssen