Tomer Maschkowski, Deutsche Symphonie Orchester Berlin Bass trombone player, joins Yamaha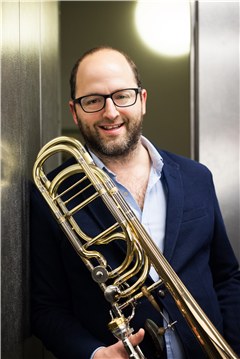 Yamaha is proud to announce Tomer Maschkowski as a new member of the Yamaha Artist Family. Since 2012 Tomer serves as the bass-trombone player of the Deutsche Symphonie Orchester Berlin. He is often asked to perform as a guest-trombonist with leading orchestras, such as the Berliner Philharmoniker, Concertgebouw Orchestra, Gewandhaus Leipzig, Lucerne Festival, Staatskapelle Berlin, Deutsche Oper Berlin and the Boston Symphony.
"From the first second of playing the Yamaha Bass trombone I felt I don't have to work so hard to get direct a clear , articulated and warm sound! Playing this Trombone makes life easier and therefor the practicing even joy fuller" - Tomer Maschkowski plays YBL-830G.