Yamaha DZR Series & DXS XLF Series Win Best of Show at InfoComm 2018
Yamaha DZR Series & DXS XLF Series Win Best of Show at InfoComm 2018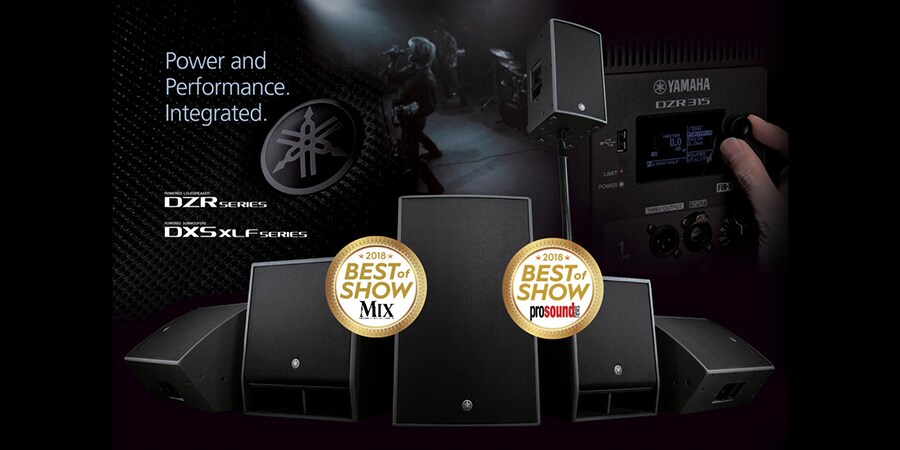 We're honored that a panel of engineers and industry experts for both Mix magazine and Pro Sound News chose the new Yamaha DZR Series Powered Speakers and the DXS XLF Series Powered Subwoofers to be the best among many new products showcased at InfoComm 2018.
At InfoComm 2018, we showcased the full range of models throughout the show, so attendees could not only hear the series, but directly observe the new Quick Config options for adding these models to a Dante enabled TF Series Digital Mixer.
The DZR and DXS XLF high performance powered speakers utilize new custom transducers, new sophisticated 96kHz DSP and a Dante integrated option to provide a uniquely flexible solution for corporate events, live bands, DJs, houses of worship, small to medium size clubs, etc.

Yamaha DZR Series & DXS XLF Series Win Best of Show at InfoComm 2018